Learning & Development Consultancy
As our name suggests, we provide bespoke learning and development for our customers.
We are qualified and have vast experience in providing contact centre training, in particular for the water industry. This includes general industry training as well as learning, designing and delivering courses on the business's chosen billing and customer contact systems. Customer service skills, call handling and letter writing courses are also available.
Our approach to training is relaxed whilst always ensuring objectives are met. We understand there are many learning styles and therefore different methods of training are required. One of the methods we use is accelerated learning, which uses the senses to help with retention and memory recall.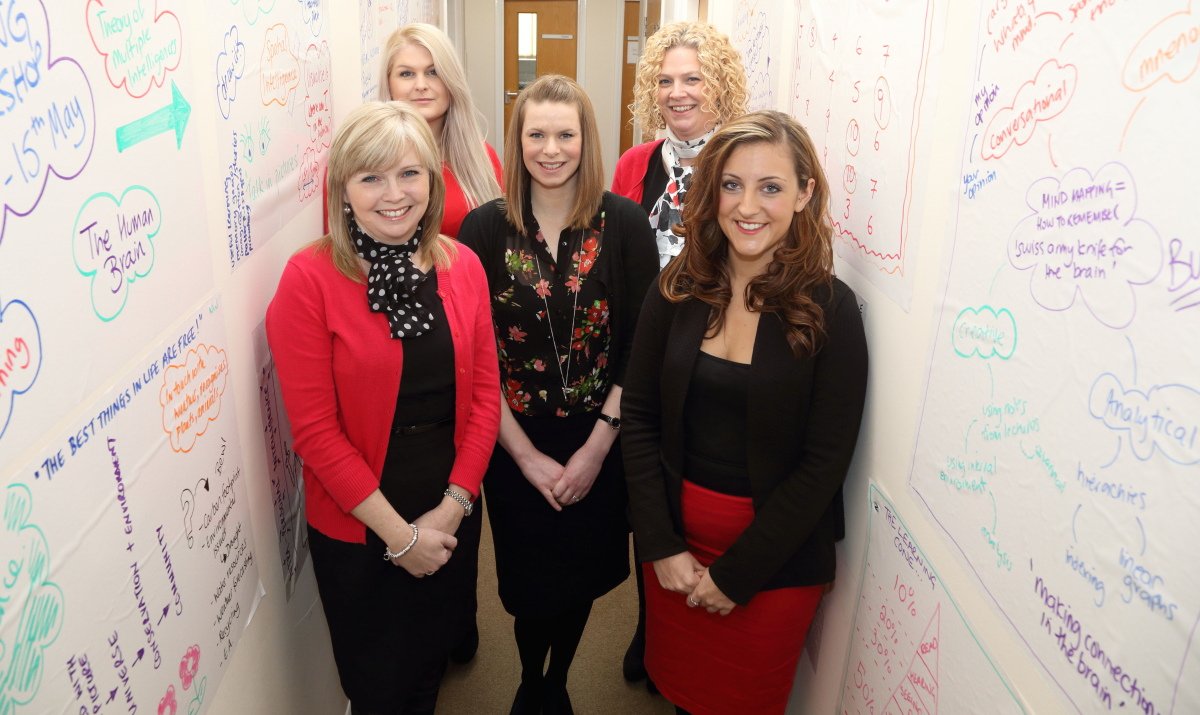 The team Julia and Nikki worked with at South East Water
By incorporating colour, table top toys and music stimulates all senses and thereby keeps training sessions fresh and exciting.
The theory behind accelerated learning is that by stimulating all five senses and fully involving delegates in their own learning ensures the best possible chance of information being retained.
We like to use a lot of graphics and flipcharts instead of PowerPoint. We found it more engaging for everyone.
Although the water industry is a big part of our work, Julia also works with other industries as an associate trainer running courses such as; Customer Service, Complaint Handling, Supervisory Development, Handling Appraisal, Time Management and Competency Based Interviewing.
For larger projects, we offer project management for the training deliverables which may include:
Production of training strategies
A resources plan for the training environment
Production of a training plan to meet both the project and business requirements
Training design and production of materials including training evaluation
Computer Based Training materials for standalone delivery or ongoing support
Administration and scheduling management throughout the project
'After Training Support' such as floor-walking, call monitoring and feedback
Production of performance standards to assist with performance improvement
Development of internal trainers for ongoing business continuity